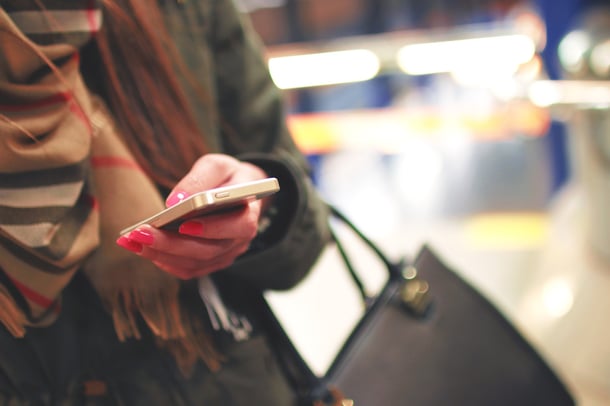 Heater didn't fire when it was supposed to? A sensor failed? You'll know when it happens, in real time, with HeaterReader's™ instant email notifications.
HeaterReader™ is the first pool control technology to provide pool owners with instantaneous status updates for their pool heater and pump!

Specifically, HeaterReader™ will alert you when:
You've lost a connection
The pool heater starts
The pool heater fails to start
The swimming pool pump is activated to prevent freezing
Your account settings are modified
Best of all, the HeaterReader™ will notify you if something goes wrong. That way, you will know when there is an issue, allowing you to resolve the problem before it becomes a major expense.
This means you can save money by lessening the chance of costly repairs and stop stressing about the what if's and could be's!
You'll have peace of mind!
Own multiple pools?
Not a problem.
Each device can be programmed to send you notifications, and you can customize your notification preferences differently for each device. You can then manage and monitor all of your pools from your phone, by logging into each devices account.
Or, you can simplify the process even further by choosing to use the optional HeaterReader™ Control Centre.
The HeaterReader™ Control Centre allows you to monitor and manage multiple pool heaters and pumps, in any number of locations, from one easy to use interface.
This is great for property managers, resort and water park owners, as well as hotel operators.
Not only will you receive a notification via email, you will also be able to see, quickly and clearly, that there is an issue with a single glance at the control centre's dashboard.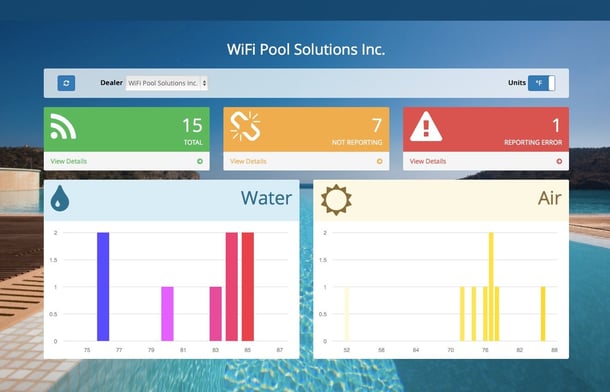 Even dealer's can benefit from this tool because they can also recieve a notification when their customers' pool heater or pump acts up, allowing them to take the necessary steps to fix the problem, before their customer has even picked up the phone.
With HeaterReader™ and The HeaterReader™ Control Centre, pool industry professional will:
Save time
Increase revenues
Increase opportunities for superior customer service
Reduce the need for time-consuming inspections
Minimize the effects of unwanted surprises
Avoid the last minute chaos
Interested in the HeaterReader™ Control Centre? Schedule a Demo today!