Control Your Pool's Heater and Pump From Anywhere
One of the best things about the HeaterReader™ is that you can control it from anywhere with our mobile App or desktop application. Interested in trying it out? Check out the HeaterReader™ App Demo.
Just enter the login information into the phone picture below. You'll be able to navigate the App, see the screens, and adjust set-point temperatures. Try it out!
Login Information
(enter into the phone picture to interact with the App)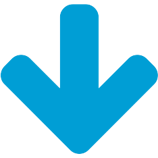 What You Can Do With the HeaterReader™ App
Don't know where to start? Check out these features, to review in the App:
[fa icon="plus-square-o"]
Homescreen
View the current air and water temperature
Switch between Manual Control and Following Schedule using the lower left toggle
While in Manual Control Drag the Circle up and down to adjust the temperature manually
Switch the system on and off at any time using the lower right toggle
[fa icon="plus-square-o"]
Schedules
Review and manage your current schedules by clicking on the appropriate schedule
Change the days you want the schedule to run using the drop down
Adjust the time and temperature by dragging the appropriate circle
Want to remove a schedule, select the delete button
Add a schedule using the + Add Schedule button in the top right corner
[fa icon="plus-square-o"]
My Account
Turn off and on various notification settings. Note that some notifications are not listed such as communication loss. This is because they will always be sent.
Review Heater Information - this is where you input your specific information to get your pool cost analysis.
Note the Dealer Information section. If your dealer offers the service, you can grant them access to your HeaterReader, allowing them to monitor your system and respond quickly in the case of an issue.
To Logout, click the red Logout button in the upper right-hand corner
[fa icon="plus-square-o"]
History
View your current spending, and the previous period's spending, at the bottom of the screen
Shift between Day, Week, Month and Year views using the upper buttons
Want to try it on your personal device? Download the app and use the login information above to try it out!