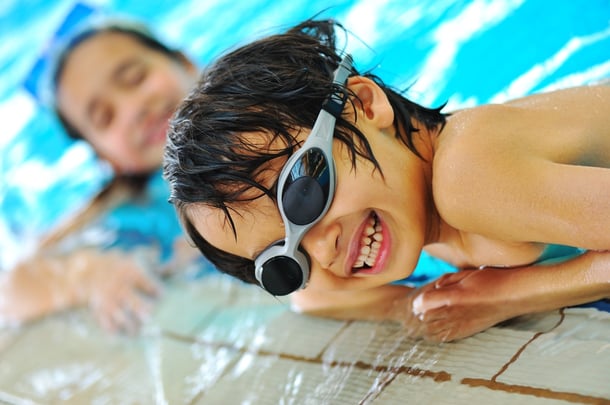 The cost of owning a pool can quickly add up. From pool chemicals and maintenance, to expensive repairs, it can quickly become stressful thinking about how much you will need to spend to maintain your swimming pool.
With the HeaterReader, you can easily reduce some of these expenses, as well as prevent problems that would usually result in a major repair bill.
In fact, HeaterReader has three main features that will save you money!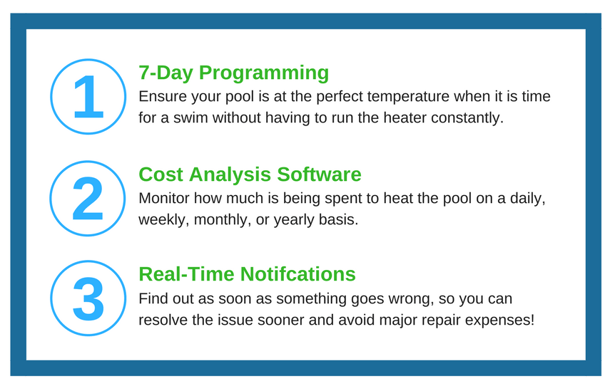 7-Day Programming
With our 7-day programming feature, you can program your heater and pump to operate on your schedule. This means that your pool will be at the perfect temperature when you get in, without having to constantly run the heater, thus, saving you money.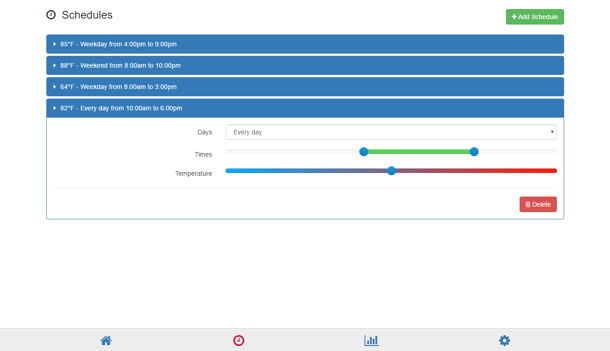 And, it couldn't be easier to program your schedules. Simply login to the HeaterReader App, from anywhere in the world, and set your schedules. Want to try it for yourself? Check out the HeaterReader App Demo.
Cost Analysis Software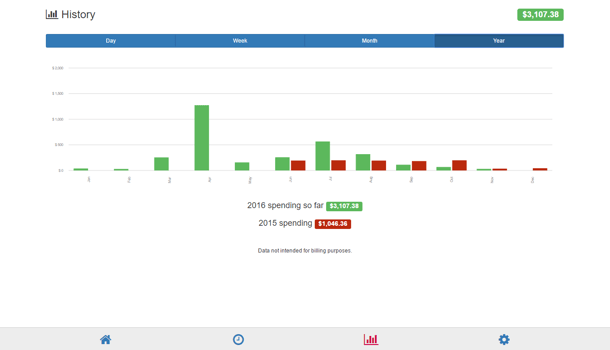 With our proprietary cost analysis software, you can monitor how much you're spending to heat your pool, in real time! Simply input your pool and heater information and the HeaterReader will do the math for you.
Not only will this bring you cost savings, it will bring you peace of mind. You will no longer have to stress over your energy bills - you'll know exactly what you're spending on a daily, weekly, monthly and annual basis, allowing you to easily adjust the heater schedule to save you more!
And, if you rent out a property with a pool, you will be able to determine how much your renters are spending to heat the pool, allowing you to bill them more accurately while letting them enjoy the pool the way they want to.
Real-Time Notifications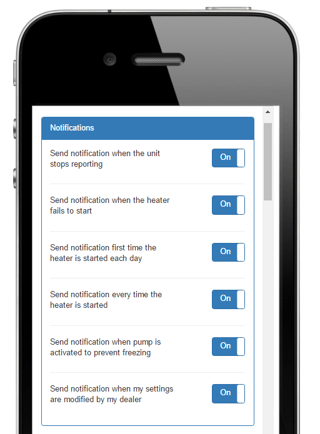 Our real-time notifications let you know the status of your heater and pump. You can choose to receive emails the first time the heater starts each day or every time it starts. You can also receive alerts when the pump is activated to prevent freezing.
What's even better is that the HeaterReader will tell you when there is a problem with your system. As a result, you will know as soon as something goes wrong, allowing you to identify the problem before it becomes an inconvenience or, worse - a major repair expense!
Best of all, you can modify and manage these cash saving tools from an easy to use mobile app!
With these three features, HeaterReader is the ultimate swimming pool automation system to save you money!
Try it for yourself!