HeaterReader's™ in New Orleans!
We're Changing The Way Waterparks Manage Their Swimming Pools!
We're excited to announce that we'll be exhibiting at the World Waterpark Association (WWA) Show, on October 12th and 13th, to introduce the HeaterReader™.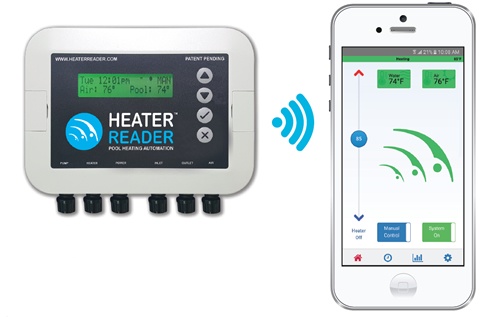 If you work in the water leisure industry, operating a waterpark, hotel or resort, then you know that swimming pools play a big role in your business's success.
You're not in a position to have your pool systems malfunction - you depend on your pools to work properly so that your guests can enjoy their time spent by the pool side, relaxing in the lazy river and trying out your waterslides! But managing multiple swimming pools can be difficult and incredibly time consuming!

We want to fix that!

With the HeaterReader™ and HeaterReader™ Control Centre you'll now be able to monitor and manage multiple pools' heaters and pumps, from one easy to use interface.
Whether the pools are inside or out, you will be able to monitor temperatures, manage schedules, ensure your equipment is operating effectively and be the first to know if something has gone amiss, from anywhere in the world.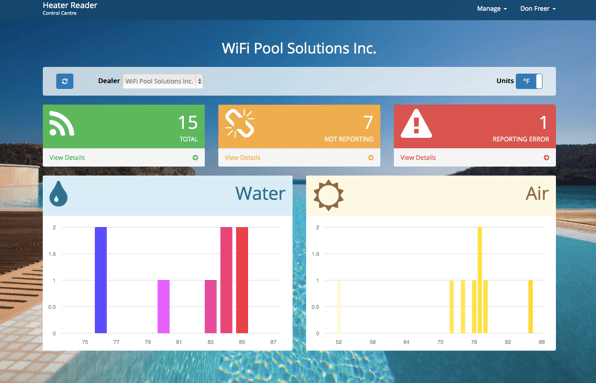 In addition, if something does go wrong, you will be notified by email instantly, allowing you to resolve the issue sooner than you could before.
Interested in finding out more information? Fill out our form!
Or come check us out at the WWA Show on October 12th and 13th. We are at Booth #1325!

Learn More About HeaterReader™

WWA Show 2016
Dates: October 12 to 13
Booth #: 1325
---
Set Schedules
Using the HeaterReader™ Control Centre or mobile app, you can set schedules that turn your heaters' temperature up/down based on your pools' operating hours.
Notifications and Error Alerts
No more surprises! The HeaterReader can deliver real time notifications that tell you when your system is running and, best of all, when there is a problem!
Cost Analysis
Our proprietary software does the math for you meaning that you can control how much you spend to heat your pool.
Simple Installation
The HeaterReader™ is designed for the retrofit pool market and can be easily installed on any heater or pump in just 30 minutes* - without tearing up your landscape to run new electrical.
*more time may be required to connect the HeaterReader to your pool's pump.