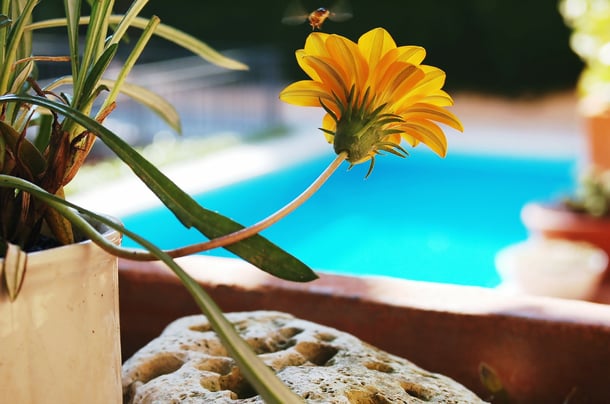 Mosquito season begins at different times all over the country, depending on the climate, but mosquitos often start laying their eggs once the temperature gets above 10°C. As spring gets closer, in the Northern States and Canada, this means mosquitos will soon be laying their eggs.
In preparation, here are 5 plants that you can start growing around your pool, that have been said to repel mosquitos naturally.
Citronella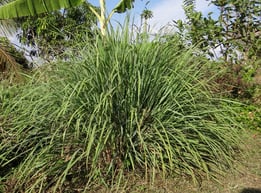 You are probably used to lighting citronella candles when you are trying to keep the mosquitos away, but did you know that citronella is a plant that you can include in your backyard oasis.
Citronella is a relatively easy plant to grow and has a strong aroma that repels mosquitos. The plant itself is a clumping grass and can grow up to 6' tall.
Citronella can be planted in pots and placed around the pool, or you can put it directly in your garden. It likes sun and warm climates.
Basil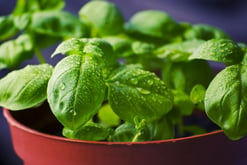 Basil is not only great for cooking, it can help repel mosquitos and flies by your pool.
There are many varieties of basil and it is an easy plant to keep alive, which is great news for those of you who are not equipped with a green thumb.
The most common varieties, among gardeners, for deterring bugs are lemon basil or cinnamon basil.
Lemon Balm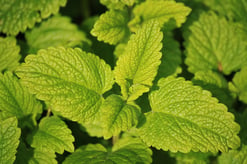 Lemon balm, aka horsemint or beebalm, is a member of the mint family.
It is a hardy herb and grows well, even in the shade. It is usually planted in pots because, like many mint plants, it can spread fast.
Peppermint and other mint plants can also be effective.
Marigolds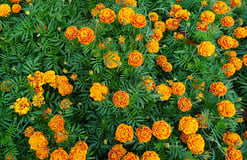 Are you looking to add some colour to your backyard oasis? Marigolds naturally contain pyrethrum, which is an ingredient in many insect repellents.
Marigolds come in a variety of warm colours - red, yellow and orange – and their scent is unattractive to pesky flies and mosquitos.
If you want to add some additional colour, try lavender – it also repels bugs and it smells amazing! (Assuming you like the smell of lavender)
Garlic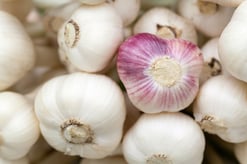 While eating garlic will do nothing for you when it comes to repelling mosquitos, having it in your garden will.
Adding garlic to your flower bed will give you a fresh supply for backyard barbeques and help keep those nippy bugs away.
In fact, you can even buy garlic based repellents to spray around your properties perimeter.