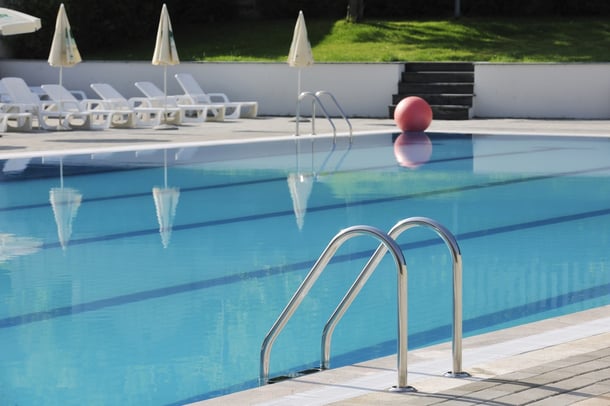 Swimming pools are critical to the vacation experience. Whether your guest is staying at a luxury resort for the week, taking a weekend vacation at one of your hotels or spending a day at your waterpark, they look forward to relaxing next to the pool, taking a refreshing swim or watching their kids play Marco Polo.
It is no surprise, then, that mismanaging a swimming pool can have adverse effects on not only your guests overall stay, but also your online reviews and ratings.
In fact, according to the article People are more likely to complain about travel problems than try to get a refund, the first response, of 42% of the respondents, was to post a negative review online.
In addition, 69% of customers look online for reviews and 72% of these customers trust the reviews that they read (Understanding Why Clients Post Negative Reviews Online).
That is why it is so important that every aspect of your guest experience is as good as it can possibly be, including their swimming pool experience.
The problem is, managing your pools can be time consuming and, even when you do everything you can to ensure the equipment is operating properly, there is always a risk that something will go wrong - something that could quickly turn into a poor review, and even a major expense, if it is not caught quick enough.
So, how do you monitor your pools without positioning someone their 24/7?
You invest in the HeaterReader and, if you have multiple pools, the optional HeaterReader Control Centre.
With the HeaterReader you can monitor and manage your pool's heater and pump, from anywhere in the world, using our mobile app.
If you are in charge of multiple pools, you can monitor any number of pools in any number of locations using our pool management software, the Heater Reader Control Centre.
Whether the pools are inside or out, both will allow you to monitor temperatures, manage schedules and ensure your equipment is operating, keeping your pool clear and refreshing.
In addition, if something does go wrong with the heater or pump, you will be notified instantly, allowing you to resolve the issue before it has a chance to affect your guests, or your wallet.
As a bonus, the HeaterReader App and Pool Management Software will help you monitor how much it is costing you to heat your pools with our proprietary cost analysis software.
You depend on your pools to work properly so that your guests can enjoy the time they spend by the pool side, and we want to help make that experience perfect!
Contact us today to book a Control Centre Demo, so you can see just how effective the Control Centre is, or head over to the app page, and try the HeaterReader Mobile App for yourself.