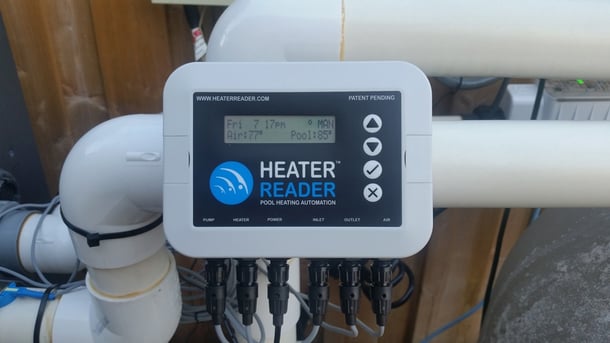 Tomorrow, we will be opening our booth at the Everything Under the Sun Expo in Orlando, Florida!
Originally called the Florida Pool & Spa Show, and later the Orlando Pool & Spa Show, the Everything Under the Sun Expo is the leading event for swimming pool professionals in the southeastern United States.
The Expo is held exclusively for swimming pool and spa industry professionals and boasts over 250 exhibitors, with the latest and most innovative swimming pool products and technologies, and dozens of continuing education courses, aimed at helping companies improve their service offering and increase the value proposition!
We will be attending the expo on Friday, February 17 and Saturday, February 18 and will be in Booth 520.
At the Everything Under the Sun Expo, we will be demonstrating our innovative pool control technology - HeaterReader™!
HeaterReader™ is a smart automation device that gives pool owners access to their swimming pool's heater and pump from anywhere in the world, using the HeaterReader™ App.
Our device is revolutionizing swimming pool automation, offering tons of amazing features in a compact, lightweight, easy-to-install design. In fact, the HeaterReader™ device weighs less than 3 lbs and takes less than 30 minutes to connect to your heater.
With HeaterReader™, your customers can change the temperature of their pool or turn their heater and pump on or off using our app. They will also be able to set timers and schedules to automate these processes.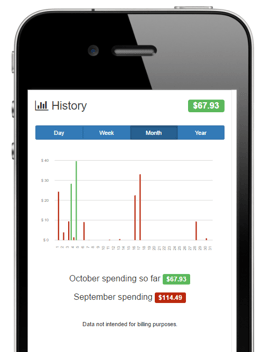 The device also offers two features that have never been seen. The first is our proprietary cost analysis software that will tell users how much they are spending to heat their pool on a daily, weekly, monthly or yearly basis.
This feature will provide your customers with insight into their heating bill, providing them with more peace-of-mind and, if they choose, allowing them to adjust their schedules and usage to save more.
The second exclusive feature is HeaterReader's™ instant email alerts that notify the pool owner when the pool's heater and pump activate and, best of all, when something goes wrong. This means they will know the moment something happens, giving them the opportunity to resolve the problem before it becomes a major expense.
In addition to all of this, the HeaterReader™ also comes with the optional HeaterReader™ Control Centre. The Control Centre allows dealers, property managers and service providers to monitor and manage any number of clients' pools from a user-friendly interface.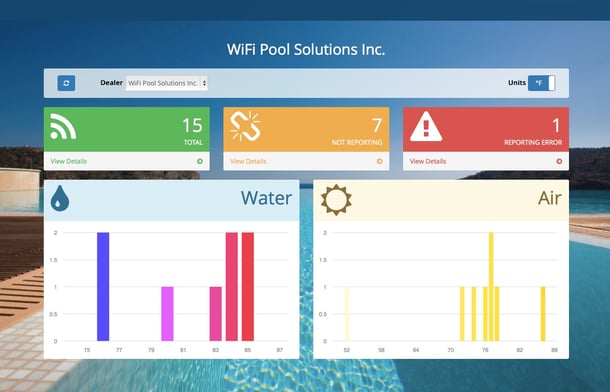 This means that you can easily see which of your clients' pools are functioning effectively and which may need an inspection or maintenance.
As with the pool owner, this will allow you to contact clients and resolve issues as they happen, instead of depending on your customers to contact you.
Not only will this help you avoid the chaos associated with your client finding out something is broken just before they jump into the pool, it will allow you to offer premier customer service, increase revenue and create more time for other tasks and more jobs.