HeaterReader™ Is Going to Orlando February 17 to 18!
And We're Bringing Our Newest Sales and Service Opportunity With Us!
This weekend, we'll be attending the Everything Under the Sun Expo in Orlando, Florida and we're bringing our revolutionary pool automation device with us!
Pool automation is a growing market but there are limited, viable, options for managing older pool equipment and modernizing its control!
HeaterReader™ is changing that!
HeaterReader™ is a smart pool automation system that will allow your customers to control their swimming pool's heater and pump, from anywhere in the world, using the HeaterReader™ mobile app.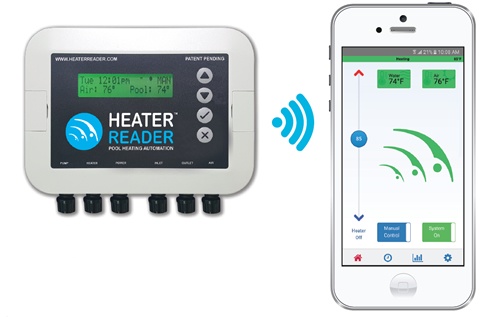 Your customers will be able to adjust temperatures, set schedules and monitor how much they are spending to heat their pool on a daily, weekly, monthly or yearly basis.
HeaterReader™ is also the only device that will send instant email notifications, to the user, letting them know whether their pool equipment is operating properly.
We're Changing The Way Pool Professionals Do Business!
Not only is HeaterReader™ an easy-to-install, simple-to-use device that can be connected to any pool, it also provides you with the opportunity to monitor and manage your clients pool's, remotely, with the optional HeaterReader™ Control Centre.
Whether the pools are inside or out, you will be able to monitor temperatures, manage schedules, ensure your equipment is operating effectively and be the first to know if something has gone amiss, from anywhere in the world.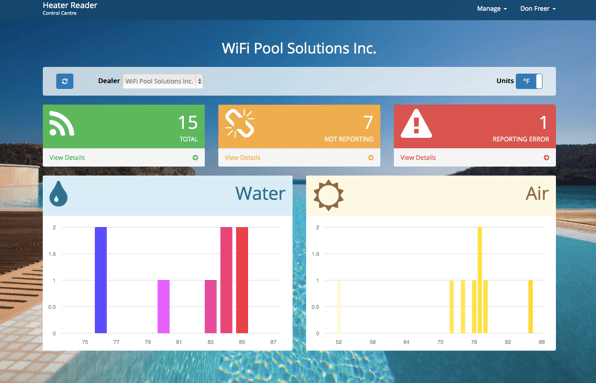 This means more time for your staff, increased revenues, and superior customer service!
Interested in finding out more information? Fill out our form!
Or come check us out at the Everything Under the Sun Expo on February 17th and 18th. You can find us at Booth #520!

Learn More About HeaterReader™


Dates: February 17 and 18, 2017
Booth #: 520
---
Set Schedules
Using the HeaterReader™ Control Centre or HeaterReader™ mobile app, you can set schedules to reduce energy consumption and save money.
Notifications and Error Alerts
No more surprises! The HeaterReader™ can deliver real time notifications that tell you when your system is running and, more importantly, when there is a problem!
Cost Analysis
Our proprietary software does the math for you meaning that you can control how much you spend to heat your pool. In a rental situation, this means that landlords will be able to bill renters, more accurately, for their use of the swimming pool and pool heater!
Simple Installation
The HeaterReader™ is designed for the retrofit pool market and can be easily installed on any heater or pump in just 30 minutes* - without tearing up your landscape to run new electrical.
Low Maintenance The HeaterReader™ is virtually maintenance free once installed.
Environmentally Friendly
The HeaterReader™ lets you use your pool without having it running all of the time so you can reduce your carbon footprint (and energy bill).
*more time may be required to connect the HeaterReader to your pool's pump.